Switch Network Simulator provides an Effective lab environment by simulating a switch network consisting of Cisco® IOS and Juniper® JUNOS switches. Additionally, a lab manual provides hands-on experience configuration and troubleshooting of switch networks consisting of Cisco and Juniper switches.
Switch Network Simulator software Provides several lab exercises for a better experience and intended to give Practical knowledge about switch Commands for those who are interested in learning practical switching. Along with practice labs, one will be able to configure/troubleshoot the switch network. It is also useful in any certification preparation such as Cisco CCNA or Juniper JNCIA.
Functions covered in the Switch simulator software
You will learn basic switch connectivity, STP (Spanning Tree Protocols), PVSTP (Per VLAN Spanning Tree Protocol), VTP ( VLAN Trunk Protocol), PoE (Power Over Ethernet), and a few other topics. For the complete list of labs and supported commands, please refer to the links provided on this page.
Also check this for Available Cisco/Juniper labs
Given below are some screenshots of the switch network simulator
Network Simulator Home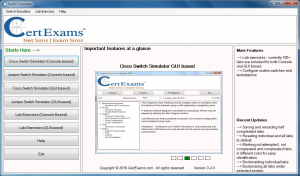 Cisco Console Switch Simulator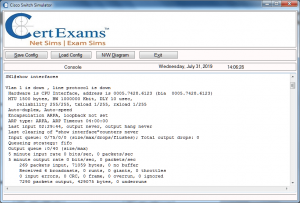 Cisco GUI Switch Simulator
Juniper GUI Switch Simulator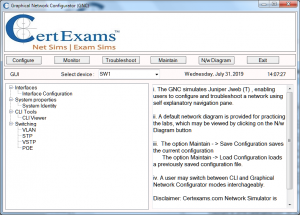 Lab Manual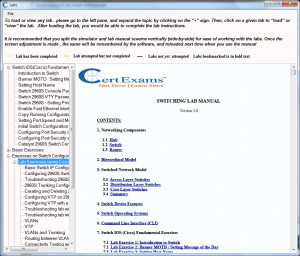 Default Network Diagram