A VPN connection can link two LANs (site-to-site VPN) or a remote dial-up user and a LAN. The traffic that flows between these two points passes through shared resources such as routers, switches, and other network equipment that make up the public WAN. An IPsec tunnel is created between two participant devices to secure VPN communication.
CertExams.com, a leading network simulation software provider, revised their JUNOS Network Simulator, for candidates preparing for various Juniper certifications. JUNOS Network Simulator enables users to have a hand-on experience of real world lab environment by creating a virtual network of Juniper Routers and Switches. It enables a thorough testing and a hands-on learning experience without needing to buy expensive equipment. The recent update includes VPN configuration
The advantages of using  JUNOS network simulator include the following:
 Lab exercises for hands-on practice.
 Router and switch simulator.
Simulate juniper J-Series and M-Series (M7i, M10i) routers
 Connectors available are Serial, Ethernet, IsdnBri, Frame Relay, Fast Ethernet, sonet, and Gigabit
 Detailed Lab Manual, wherein, you can load or print labs for further working.
 Support for 100+ router and switch commands.
 Switch and router labs are included for thorough preparation.
 Detailed help files that step you through the s/w usage.
 Network designer that provides drag and drop feature for inserting devices and connectors.
GUI based device configurator.
Support short form commands is provided. You can type short form commands in JUNOS simulator for router/switch commands just like in actual router/switch.
Updated to include VPN configuration labs include
1. Configuring route-based and policy based VPN
2. Supports both console and GUI labs for VPN configuration.
3. Lab manual provides step by step instructions to perform VPN configuration.
some screenshots of VPN configuration (GUI)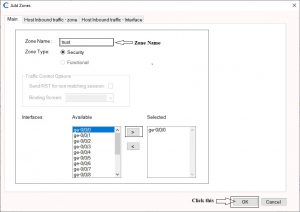 Configuring security zone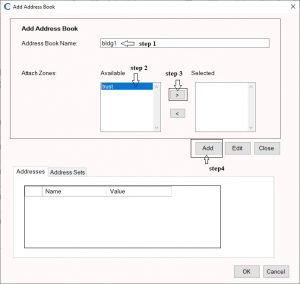 Address book configuration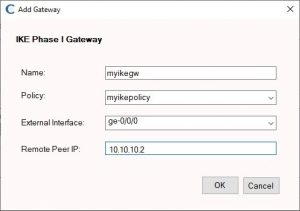 IKE Phase1 configuration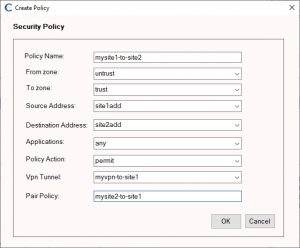 IPSec Phase2 configuration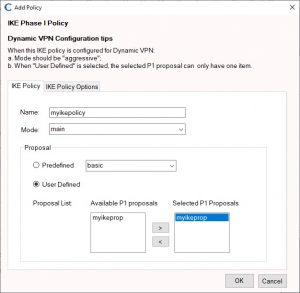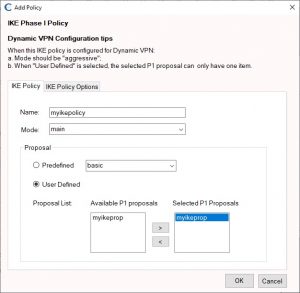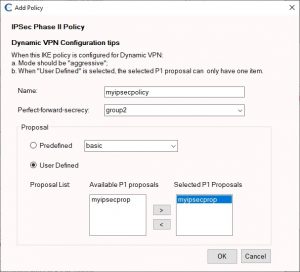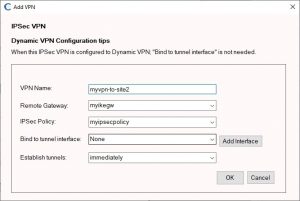 Please check the following