Version : 6.8.0

File size: 5.77 MB, Please note that it may take longer time on slower connections.

Approximate download times:@384 kbps DSL.. < 3 minutes

Operating Systems Supported: Windows 7/8/10/11, 32-bit & 64-bit OS
The CompTIA Server exam simulator is demo download and will have limited number of questions to practice. The full version will have 275+ questions, with each question carrying explanation. Support is provided up to one year and any updates during this period will be offered free of cost. The full version may be unlocked using the demo version after the purchase of the test simulator using program interface automatically. For detailed instructions, please visit Activation Procedure web page provided above.
About the Test Engine: The test engine provided by CertExams.com is one of the most advanced versions of its class. It provides an integrated platform for checking updates, downloading, and installing the available test modules.
The question types offered include multiple choice questions, exhibit based, and drag n drop type.
CompTIA Server+ practice exam Screenshots: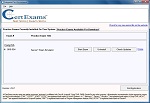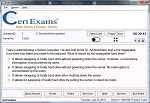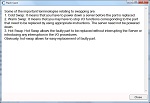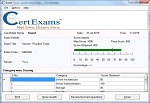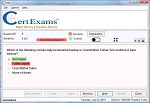 Retired Exams: