Network Sims, Exam Sims, and Lab Sims | Certexams
CertExams.com offers Network simulators and exam simulators for certification preparation. The products offered include Network Simulators for CCNA, Juniper, etc, and Exam Simulators for A+, Network+, CCNA, and many other certifications.

Network Simulators offered by CertExams.com include router, switch, terminal simulators. These simulators can help in preparing for networking exams. Several Labs are supported to learn and practice networking of Cisco IOS and Juniper JUNOS commands. Network Simulators also include virtual network designer. It can be used to create your own network and various commands can be practiced on designed network.
Main Features Of Network Simulators:
100s of labs for thorough hands-on practice

100s of commands supported

Virtual network designer (Visualizer), design your own network

Support unlimited number of routers and switches

Lowest pricing in it's class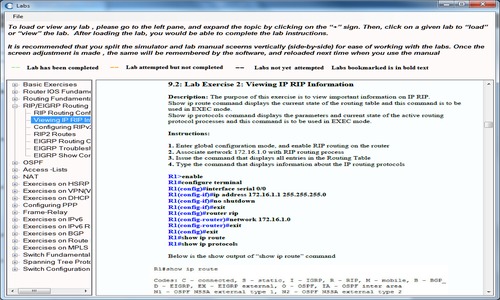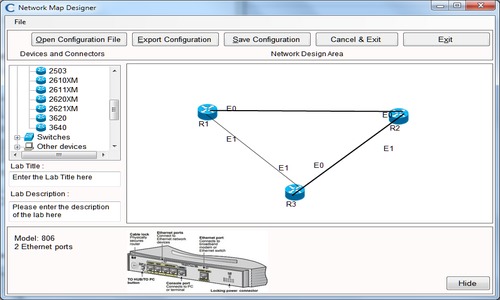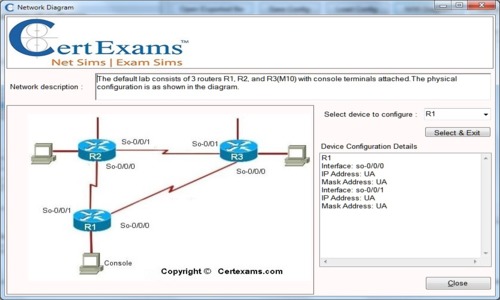 Exam Simulators offered by CertExams.com include 300+ questions in each simulator which are according to the latest objectives for that exam. Various question types including multiple choice, true/false, drag-n-drop, Testlets and Simlets are supported. Exams taken can be saved and reviewed any time. Detailed explanations are provided with every question to make learning easy.
Main Features Of Exam Simulators:
Standard and Custom modes

Category wise score reports

Detailed answers

Preview mode

Question Types Supported include multiple choice, true/false, drag-n-drop, simlets, and testlets.

Router Simulation questions for CCNA and CCNP certifications, just like the real exam scenarios, and more...