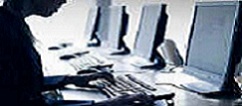 Home >Other Exam Simulators
Practice Exams
Important features of CertExams.com Exam Simulator:

Up to date practice questions with detailed explanations.
Immediate online activation.
Verify for any product updates.
Store and view results at a later date, or review answers.
Integrated Test Environment that allows for installed/available test modules.
Supports several question types including multiple choice, true/false, fill-in-the-blanks, drag-n-drop, etc. that provide close to actual exam environment.
Flash cards.
Disclaimer: CertExams.com is neither associated nor affiliated with Juniper® Systems, AXELOS Limited. , Program Management Institute (PMI), Oracle® or any other company. Juniper JNCIA™, JUNOS™ are trade mark of Juniper® Systems, ITIL® is trademark of AXELOS Limited., PMP™ is trademark of Program Management Institute (PMI), OCA™ ,OCPJP™ is trademarks of Oracle® and are duly acknowledged. The practice tests material is a copyright of CertExams.com and the same is not approved or endorsed by respective certifying bodies.